Dear teachers, doctoral students, students, we invite you to the online training "Scientific and educational resources of the international database IEEE Xplore: new opportunities and prospects for development".
To view the webinar, follow the link and enter the password: bUY2fed3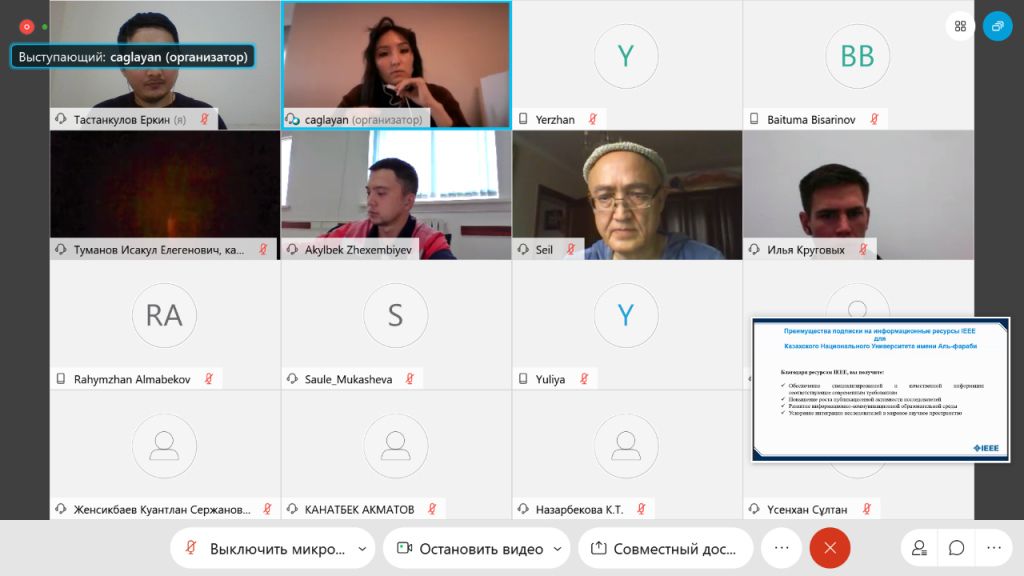 Date and time: October 23, 2020 at 11:00 local time.
To participate click here: onlinebilgi.webex.com
You can open and download the platform presentation here:
The IEEE Xplore Digital Library is the largest technical electronic library in the world, which contains a third of all modern scientific world literature, namely:
more than 5 million full-text documents;
195 IEEE journals, periodicals and collections of works;
over 1,800 collections of IEEE conferences;
over 4,400 approved and published IEEE standards.
The Institute of Electrical and Electronics Engineers (IEEE) is an international, non-profit association of engineering professionals and the world leader in the development of standards for electronics, electrical engineering, and hardware for computing systems and networks. The IEEE publishes a third of the world's technical literature and has over 423,000 members in over 160 countries.
The training is aimed at students, undergraduates, teachers, researchers of the Faculty of Information Technology, Faculty of Mechanics and Mathematics, Faculty of Physics and Technology, Faculty of Chemistry and Chemical Technology of the Al-Farabi Kazakh National University.
During the training, we will talk about the functionality and toolkit of the IEEE Xplore platform, about the navigation system in the world of scientific and technical research, the process of publishing scientific research in IEEE journals.
The information webinar will be conducted by Asel Zharasova, IEEE authorized representative in the Republic of Kazakhstan, together with the head of the Center for Development and Communications of the Al-Farabi Library, Yerkin Tastankulov.