On the territory of the Kazakh National University. Al-Farabi has dozens of multifunction printers integrated with student and staff ID cards.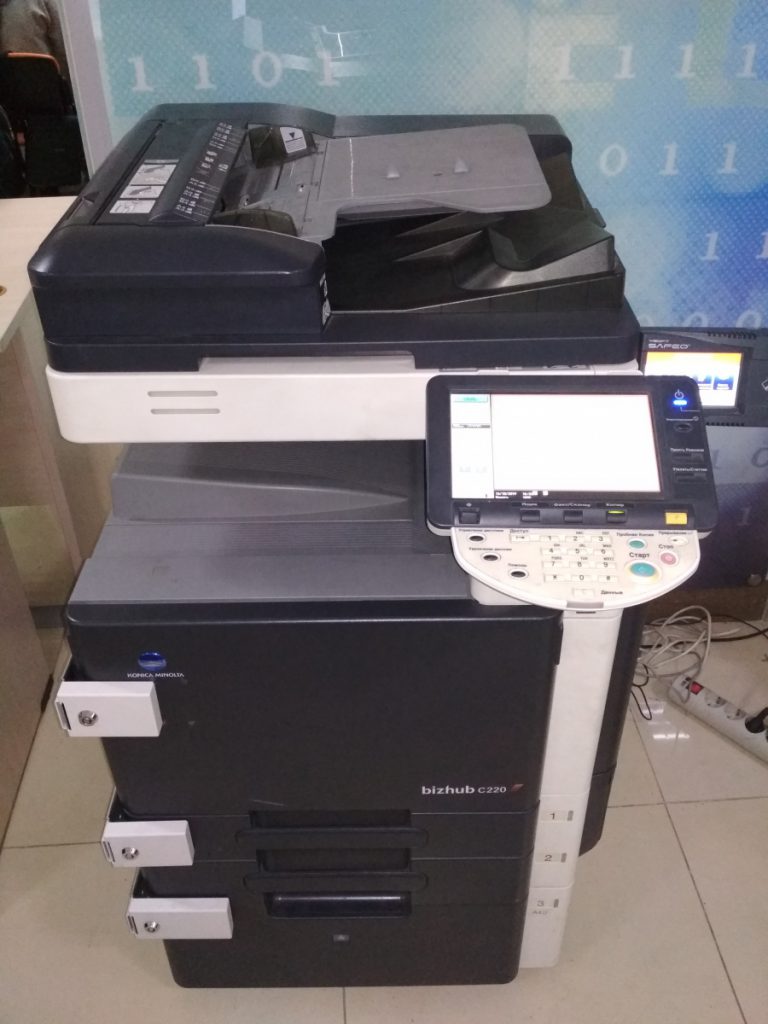 Few people know that printing documents using an ID card is not only convenient, but also profitable.
For example, the average price in the city for printing a color copy of an A4-format document costs 90 tenge, and paying with an ID card will cost 2 times less than 45 tenge.
Why is this convenient?
1. No need to exchange a paper bill for coins, each time to pay for services in a regular MFP printer
2. You do not need to carry cash, just upload a certain amount to the ID-card and use it until the funds on the ID-card account run out.
3. You have full control over printing, that is, in addition to printing options on a computer, configure the format, paper properties, color, color quality on the MFP printer itself, or cancel printing.
How to make it possible for an ID-card to pay for the services of an MFP printer?
1. Enter the address: print.kaznu.kz in the address field of any available web browser
2. In the window that opens, enter your Login and Password (if a student, then in the system a university, if an employee, then from outlook).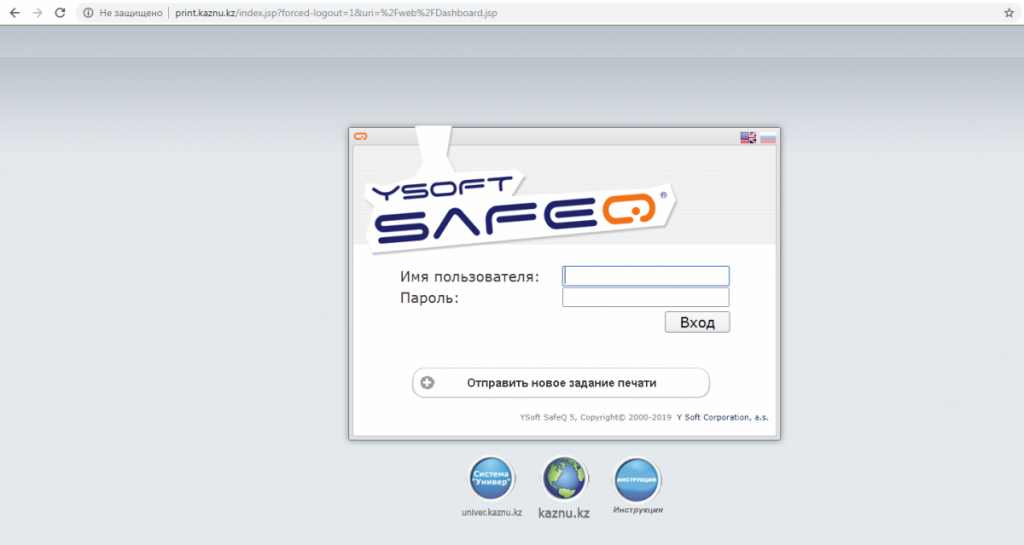 3. A user's personal page will open, where the history of all operations is displayed and the current balance of funds in the account is indicated.

4. Click "Generate Code."
5. After that, a PIN code will be issued, which must be remembered.
6. Activate your card by attaching the ID card to the reader on the MFP printer, or activate through the Ysoft payment terminal.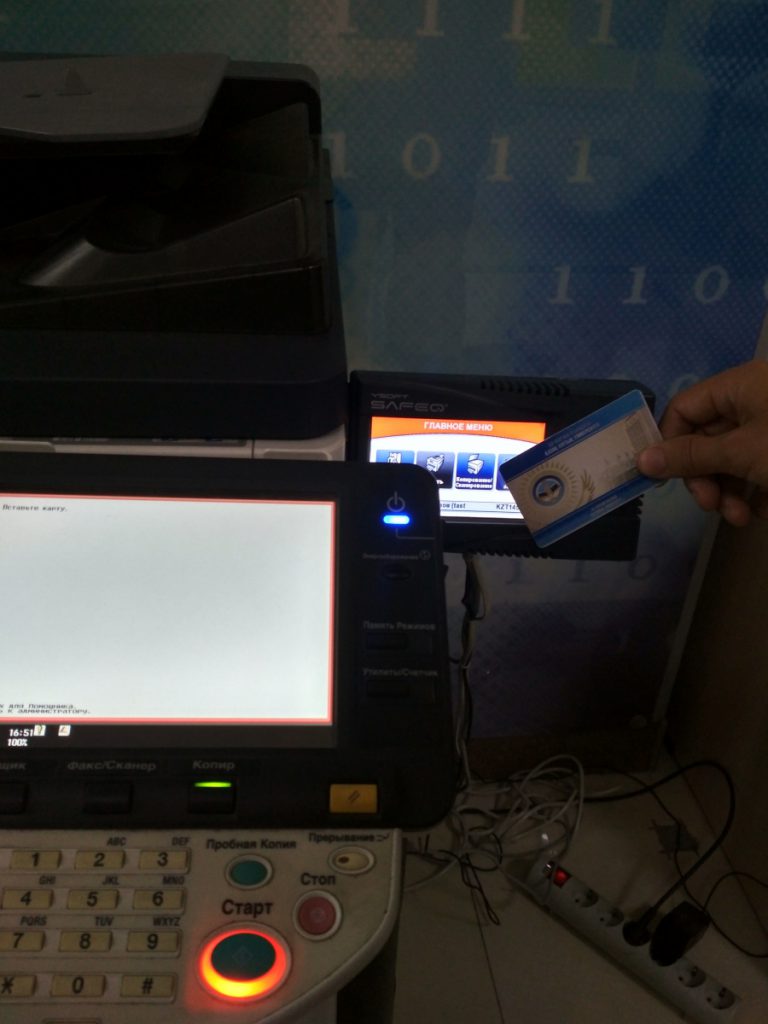 7. Replenish your account via Ysoft payment terminal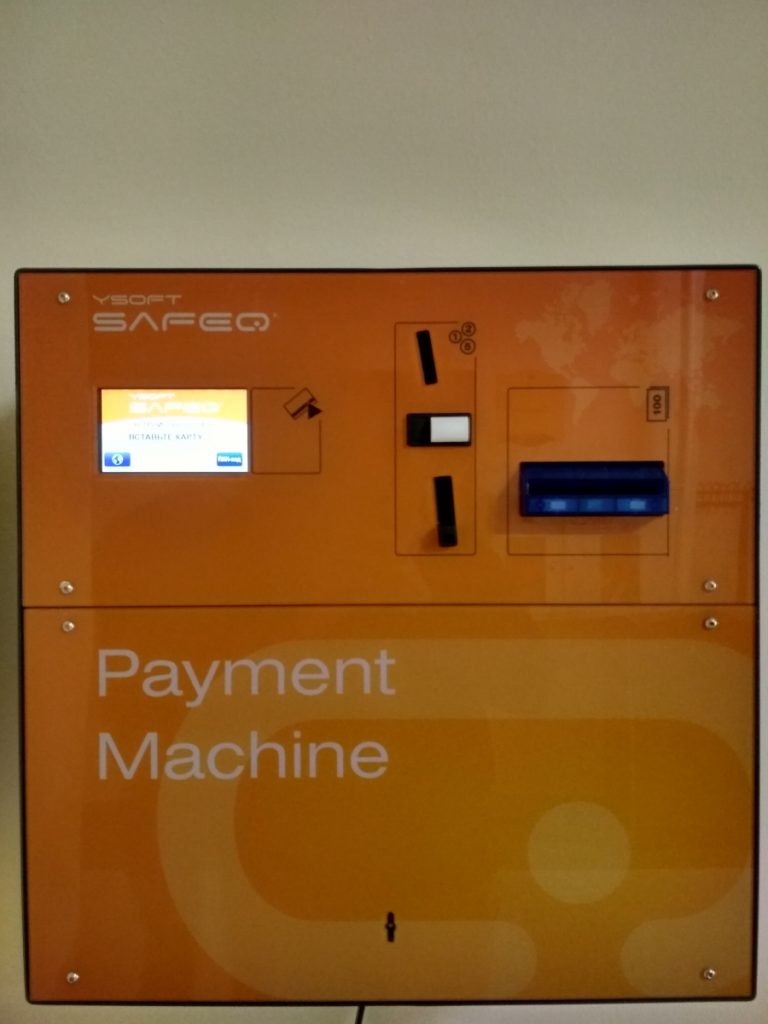 How to recharge ID-card account?
1. Go to the Ysoft payment terminal, attach your ID-card to the panel, put the banknotes in the bill acceptor, or coins in the coin acceptor.
2. The amount deposited will be displayed on the screen; if everything is correct, attach the card again to complete the operation.
Where are the recharge terminals located?
1. Al-Farabi library – 1st floor, near the dressing room.
2. Faculty of Mechanics and Mathematics – 1st floor.
3. Faculty of Philosophy and Political Science – 1st floor.