IPR BOOKS is an electronic library system, which is one of the three leaders of domestic full-text databases of educational and scientific literature. This is useful knowledge in your computer or smartphone [link to the resource iprbookshop.ru].
In addition, since June 2021, the Al-Farabi Kazakh National University also has access to the IPR-media platform "Russian as Foreign".
Electronic educational resource (EOR) for studying and teaching Russian as a foreign language [link to resource ros-edu.ru].
Registration instructions:
On the IPRbooks website in the upper right corner, click on the "Login" button
Enter Login – kaznu.kz and password – EZBMkNjh
Then go through personal registration with your full name, e-mail and user type
If you have any difficulties during registration, detailed instructions are provided below.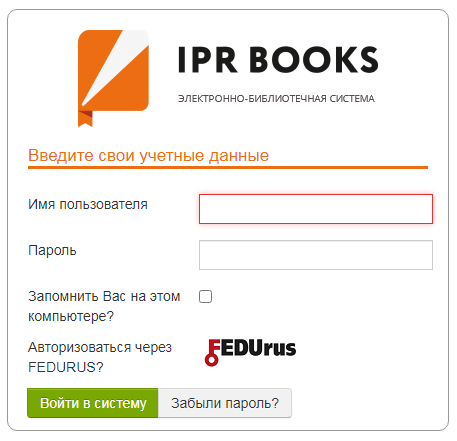 You can view a booklet with instructions for working with the base here
Important! After registration is complete, your personal login and password will be displayed in the window that opens, and also sent to the specified email address. Further, this will allow using the IPRbooks database on any computer with Internet access, using a mobile application and other features.
Benefits:
For EBS teachers, IPRbooks will be useful in drawing up curricula, preparing for classes, receiving information about new publications of colleagues. Also, teachers are given the opportunity to publish their works electronically and include them in the EBS IPRbooks with subsequent indexing in the RSCI database (EBS IPRbooks is a partner of the Scientific Electronic Library Elibrary).