Springer is an international publishing company specializing in the publication of academic journals and books in the natural sciences (theoretical science, medicine, economics, engineering, architecture, construction and transportation).
Springer has been made available indefinitely.
The publishing house's scientific content is presented on the publisher's platform link.springer.com
For users of Al-Farabi Library, Springer eBooks provides access to tens of thousands of e-books, including book series and reference books.
Access to books on library computers is provided without registration.
Important! To access remotely, for example, on your home computer, please register on university computers.
Registration instructions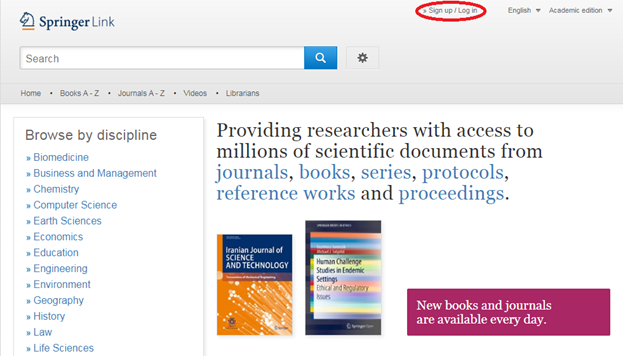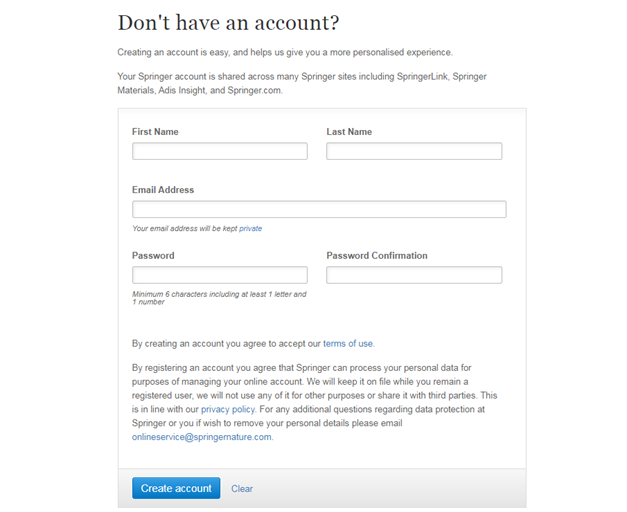 If you already have a login, enter them in the appropriate fields.
Use the instructions for using the resource if you have any difficulties (click for openning)
Cписок отраслей
Business and management
Biomedicine
Geography
Law
Engineering
Computer science
History
Literature
Maths
Materials Science
Medicine and healthcare
Life sciences
Earth sciences
Education
Political Science and International Relations
Psychology
Social sciencies
Wednesday
Statistics
Pharmaceuticals
Physics
Philosophy
Chemistry
Economy
More about the publishing house
Springer is an international publishing company specializing in academic journals and science books. SpringerLink is a valuable information resource for researchers, scientists, teachers, PhDs, representatives of business structures and scientific organizations, for whom access to knowledge is a prerequisite for successful activity. Springerlink journals are indexed in leading scientific databases Scopus, Web of science, Pub Med, etc.